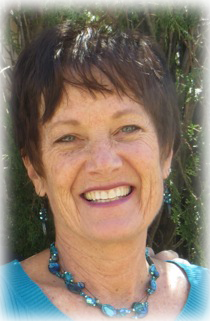 Taking the time for meditation has been key in my life for transformation and healing in both my daily material matters and on my spiritual journey. My first experience with breath meditation was in 1980 when it helped me cope with the feelings of the death of a close family member. 
During this period of time teaching young children was my career and I became an author and expert on early childhood education, publishing a book on peer mentoring and development of self-esteem in young children.      
As a result of the life-changing benefits of meditation, I decided to change careers and pursue a direction of helping others in their healing and spiritual journey. Since 1995, I have facilitated meditations and transformational workshops for body, mind, and spirit in the United States, Canada, Europe and Costa Rica.
I was introduced to Breakthrough Breathwork Meditation by my husband, Kris, in 2004. After learning this practice and experiencing the benefits of using our breath to go within for healing and deepening connection to Source, I was struck by the purity and simplicity of this type of meditating. I realized how Breakthrough Breathwork Meditation is a powerful avenue to assist in healing and awakening of individuals and for the overall healing on the planet.
I became a certified Breakthrough Breathwork Practitioner soon after I began practicing this meditation. Kris and I have been leading Breakthrough Breathwork Meditation workshops together in Colorado and throughout the U.S. since 2007. We also train Breakthrough Breathwork Meditation practitioners worldwide. We moved to North Carolina in 2022 and are giving sessions in the Asheville area.
My experience of this work has been nothing short of phenomenal! It is, hands down, the most effective yet simple technique I have ever used to access, release and move through and beyond restrictions being caused by trauma, fear and pain. And the state of relaxation that I achieve at the end of a session is nothing that I ever imagined to be possible….I could say that I have never truly relaxed before!! – Natalia Okelberry, Healing Practitioner-Asheville, NC